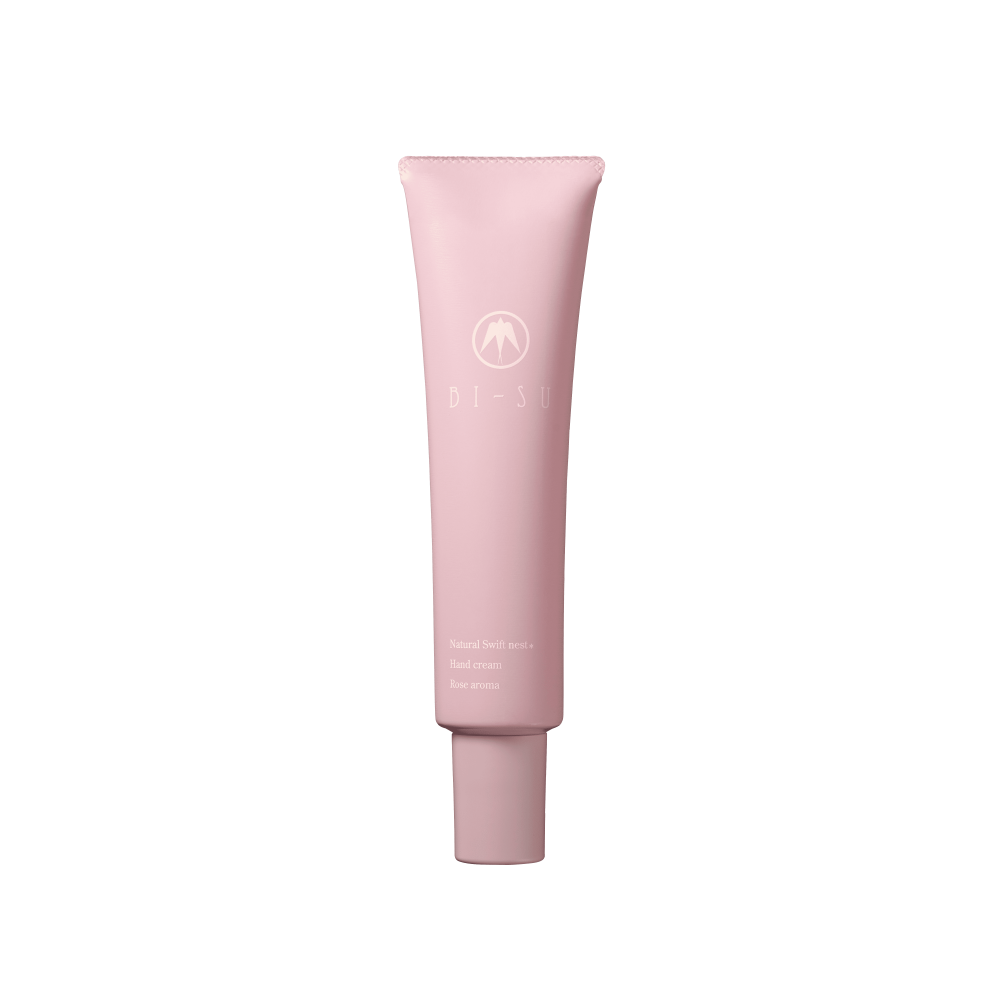 Bird's Nest Essence Hand Cream (Rose)
Contents: 30g/bottle
A premium hand cream with natural swiftlet's nest extract and EGF to keep you hand hydrated and repair from daily damages.
Product Features

This hand cream contains rich swiftlet's nest essence, EGF and collagen which helps you repair the damage of hand and keep it moisturized. The relaxing aroma with natural rose essence make it a pleasure everytime when you apply it.

Ingredient List

Ingredients: Water, glycerin, isopropyl palmitate, cetearyl alcohol, BG, stearic acid, pentylene glycol, hydrolyzed swiftlet nest extract, glyceryl stearate (SE), cetyl palmitate, propanediol, white jelly mushroom polysaccharide, rose myrtle fruit extract, aloe vera leaf extract, yoshino cherry leaf extract, glycyrrhizin 2K, ceramide NP, damask rose flower oil, hohoba seed oil, tocopherol, ascorbyl tetrahexyldecanoate, lanolin, shea butter, cyanocobalamin, vitamin A oil, tea, simethicone, polusorbate 60, hydrogenated lecithin, sodium lauroyl glutamate, phenoxyethanol.

How to Use

Take an appropriate amount and apply it to your skin.

Storage

Do not store in extremely hot or cold places or exposed to direct sunlight.
Since natural ingredients are blended, discoloration may occur, but there is no problem to the quality.
Please close the cap tightly after use.
Please keep it out of reach of infants and children.